PROFESSIONAL HOUSE CLEANING SERVICES
Are you looking for the best Professional House Cleaning Services, Maid Services, Construction Cleaning, Move out Cleaning, Move in Cleaning Construction Cleaning Services, Rental Cleanout Services, or Offices Cleaning Services in West GA, East AL, or Western KY?
We provide one of the most highly recommended Professional House Cleaning Services to customers in West Georgia, East Alabama, Paducah, KY and other areas of Western Kentucky. We offer Quality, Reliable, Trustworthy House Cleaning, Maid services in the areas.
Your house cleaning services will be provided by a fully Insured Professional House Cleaning Company. Contact us today for a free estimate based on square footage of your home, office or commercial space and estimated amount of hours that would be required to complete your home cleaning or commercial cleaning. Use our contact form, or call or text our phone number for an estimate and/or any questions you might have regarding our services.
If you are Looking for Reliable Professional House cleaning services in Carrollton, GA Bremen GA, Temple GA, Villa Rica Ga,Tallapoosa GA or other area in West GA? Do you want a clean, clutter-free, sanitary home, office or other commercial location? Are you looking to hire an experienced professional cleaning service for your home cleaning services or commercial cleaning? Then choose Spotlessly Clean House Cleaning & Janitorial Services for your house cleaning, commercial cleaning, office cleaning, construction cleaning, move in cleaning, move out cleaning, rental cleanout,
Your home and your business are places where you spend much of your time, so hiring the right experienced professional cleaning company to clean your property is something that you should do carefully. It is said that, 'a clean house is a happy home'. No doubt, you can perform house cleaning , but by hiring experienced professionals for your cleaning services needs you will get a complete professional home cleaning or commercial cleaning done right by cleaners you can trust to do things the right way. Our cleaning company representatives are experienced in cleaning houses offices and other commercial location correctly, efficiently, and will bring you much better results than trying to do the house cleaning or commercial cleaning yourself.
Spotlessly Clean House Cleaning & Janitorial services is a trusted name in offering quality house cleaning , commercial cleaning & office services in Temple GA any other locaties in West Georgia, East Alabama, Paducah Kentucky & other area in Western Kentucky, at affordable house cleaning rates. Having years of experience, We have successfully served many clients and are looking forward doing much more house cleaning in the future. Our main goal is in providing 100% customer satisfaction by providing our guaranteed high-quality house cleaning services and commercial cleaning services
We are highly qualified professional house cleaners who can clean your home in a proper manner and can take complete care of your house cleaning, office cleaning and other commercial cleaning from top to bottom.
We use PayPal - The safer, easier way to pay a credit or debit card! Using Paypal's secure service your payment information stays safe. Using this service provided you with Paypal's money back guarantee and excellent customer service
We provide home cleaning services in numerous neighborhoods in the West GA area.To learn more about our services, you can check our website to look for other areas we service. We offer residential cleaning in Villa Rica, GA, cleaning services in West Georgia, House cleaning services in Haralson County GA. Carroll county GA, Polk county GA, Douglas county GA, Cleburne, County AL, Calhoun county AL, Randolph county AL
CONTACT US TODAY: 256-201-7023
.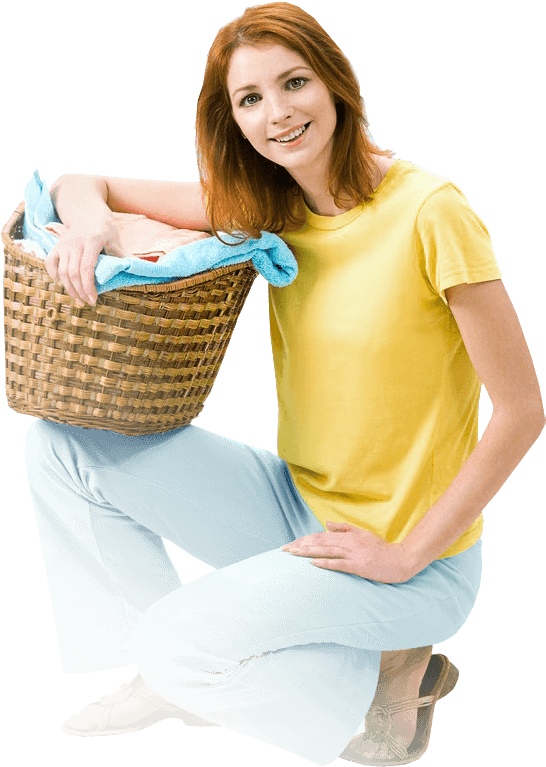 1What Services we perform?
Spotlessly Clean offers Deep Home Cleaning Services for houses and apartments, Move out Cleaning, Rental Clean out, Post Construction Cleaning Services, recurring maid services and other alacarte cleaning Services. With our cleaning service, we make use of elbow grease, hard work and friendly cleaning agents to make everything in your home clean and spotless. By choosing a reputable company like ours, we will make sure your cleaning is done right and you will get our complete satisfaction guarantee!
Ask us about our post construction cleaning services to clean up homes after renovations and our Move out Cleaning services to clean up your home when you're moving out and/or selling your home or condo, or our Move in Cleaning if you're the new tenant/owner moving into a new house, condo or apartment.
2Why Choose Spotlessly Clean House Cleaning & Janitorial Services?
Everyone wants to hire a reputable company for their house cleaning. Choosing the best one out of many companies in the market can be a very challenging task.
1. Fully insured
2. Affordable rates
3. Safe and secure cleaning service
4. Free home consultation by phone, or at your home
5. Consistent, Reliable service
6. Flexible scheduling options
7. Excellent customer service
8. Great offers and discounts
9. Trustworthy cleaners
Tabby's Spotlessly Clean offers the best home cleaning services in West Georgia, East Alabama, and Paducah Kentucky.
3How we start our process of cleaning?
First start by assessing the square footage of the home, then the location of the home, all the things that are required to be done in a proper to meet your expectations. We will let you know the approximate number of hours or days that will be required during the process of cleaning by giving you and estimate of the man hours required to complete your cleaning project. We will provide you this estimate in writing at your request. We are a well known and reputable house cleaning service, servicing West GA and East AL including Douglasville, GA, Carroll county, GA, Haralson county GA, Polk county GA, Douglas county GA, Cleburne County, AL, Calhoun county AL and parts of Randolph County AL. We can make use of eco friendly cleaning materials in our cleaning process at your rquest.
4Why Book House Cleaning Services with Spotlessly Clean?
If you are looking for a better cleaning service for your home then we are, no doubt, the best, We provide reliable house cleaning services in Oxford and Jacksonville in Alabama. Our prices are reasonable and we guarantee 100% customer contentment.
We will offer you
1. Reasonable pricing
2. Reliable customer support
3. Full satisfaction guarantee
4. Vetted and background-checked cleaning experts
Choose us and notice the difference in our cleaning method! let us show you what a clean difference we can make in your home!
By choosing our services, you will be able to experience a fresh and clean feeling again. By choosing Tabby's Spotlessly Clean, you will not only get a clean and hygienic house, but we also take the complete responsibility of removing allergic elements from your home. We assure that you will not regret choosing our cleaning service for your home!
We work hard to make your home fresh and sparkling clean

PROFESSIONAL HOUSE CLEANING SERVICE
Using our residential house cleaning service, you can schedule professional house cleaning for a one time/spring cleaning, weekly, bi-weekly, monthly or bi-monthly cleaning., Our professional house cleaning service can get results for your home.

DEEP CLEAN HOME CLEANING SERVICES
With our deep clean residential house cleaning service We'll use some elbow grease to make everything right as rain. Using a professional house cleaning company like ours, you can be assured of your complete satisfaction.

HOME ORGANIZATION SERVICES
In addition to our Residential house cleaning and office cleaning service, we offer home organization services With our home organization service, we can help you de-clutter and better organize belongings in your home. Let us show you our clean difference with our home organization services
---

OFFICE CLEANING SERVICES
In addition to residential house cleaning, our professional house cleaning service also cleans office spaces. A clean office helps promote a healthy, productive work environment.
MOVE OUT CLEANING / MOVE IN CLEANING
In addition to residential house cleaning using professional house cleaning company we also do commercial cleaning for businesses. Clean businesses attract customers – and they're healthier for your employees!

POST CONSTRUCTION CLEANING SERVICE
We offer post construction cleaning services for homes in the west Georgia and east Alabama area, including Carrollton, GA. Bremen, GA. Bowdon, GA. Tallapoosa, Ga. Douglasville, GA. Talllapoosa, GA.Cedartown, GA.
CLIENT REVIEWS
Hear success stories straight from our customers.
spectacular Cleaning services
Tabby's Cleaning services are spectacular. She always does a great job. I highly recommend Tabby's Spotlessly Clean.
William B
Highly recommend
Tabby has been cleaning for me for many years now. She always does a great job at a reasonable price. I highly recommend her services.
Eddie Prado
Super Work
I have always been pleased with Tabby's service. She is clearly the best cleaning service in the area
Tammy Toney
Good Work
Tabby has worked for me for several months now. She is a hard worker. I trust her to clean if I am there or not.
Joann Ward
Hard Workers
Had Tabby help me recently with a tough much needed SPRING CLEANING that was LONG past due. She is a hard worker
Cindy Ivy
Excellent Cleaner
Tabitha is an excellent cleaner she really gets are cleaning done .she listens to all you need for her to clean and she gets it spotlessly clean….not only doses she listen to what you want clean she listens to you too .if you want someone to clean ur house and to listen to u I would hire Tabitha on for the job
Tammy D.
Excellent
A seriously huge deep cleaning, tackled one room a week and I will tell you she is willing to go where no fingers have gone before! Things got pretty bad, and she just goes at things until they get done. I have been very happy with her work.
Joann A.
highly recommend
Tabby has been cleaning for me for many years now. She always does a great job at a reasonable price. I highly recommend her services.
Eddie P.
Hard Workers
Tabby works hard, is relentless in her quest to perfection, and is a pleasure to work with. She doesn't even answer her phone while she's on the job. I recommend her highly
Marc a.
Very conscientious.
Tabby has worked with me for three months now. She is the answer to my cleaning prayers! A really thorough spring cleaning has resulted in her coming every-other week to keep it tidy. She works hard. You have to tell her to take a break, or she will just keep on cleaning. I trust her to be in my house when I am not there. Very conscientious.
Joann W.