EXPERIENCE SPOTLESSLY CLEAN PROFESSIONAL HOUSE CLEANING & JANITORIAL SERVICES
Spotlessly House Cleaning and Janitorial Services
We are a highly rated professional house cleaning and commercial cleaning service " spotlessly clean house cleaning & janitorial services" has been providing highly rated cleaning services to our customers in West GA, East AL Western KY & Southern IL for many years. We can get your cleaning job right using our knowledgeable, experienced cleaning professionals. Let us show you what a clean difference our residential house cleaning services,  Janitorial services, Construction Cleaning, Move out cleaning, Move-in cleaning, Property and Rental cleanout services, Office cleaning services can make in the quality, cleanliness and comfort of your life.
Do you  want a fresh and clean home or business? With our residential house cleaning service and janitorial services, we can help you experience that  fresh clean feeling in your home or business. When you use our professional house cleaning services, or business janitorial services we will make your home or business a  fresh, healthy and clean home or business. That can help make your home or business an more enjoyable place to spend your time. By enlisting our house cleaning services or janitorial services, you're not only getting a clean house or office, but you're also removing potentially dangerous  germs and/or allergy-inducing elements. We are a professional house cleaning company, We guarantee you will be happy with our cleaning work. We will work very hard to make sure you are completed satisfied with our house cleaning services.
We love to maintain ongoing relationships with our clients. We want to become more than just a residential house cleaning service or janitorial service. We want to be the professional house cleaning company, who's services become part of the routine that makes your life happier, healthier, and cleaner. The more often we service home or office, the less work we have to do, and the more you save – not to mention the tangible benefit of living in a spotlessly clean home or office!.
Contact us today for a free no obligation estimate using the following link:
https://tabbysspotlesslyclean.com/contact/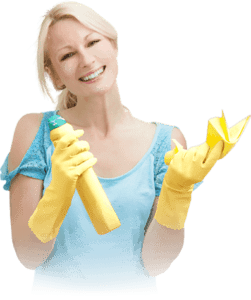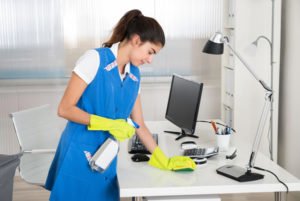 ---
The Clean difference
We are a house cleaning company servicing West Georgia and East Alabama Western Kentucky and Southern Illinois. We offer the best residential house cleaning Service in the areas. Our customers have given us high ratings for our cleaning services. With our professional house cleaning methods we get rid of all of the germs and dirt and bring your living and work spaces back to a clean fresh space and can help you keep them clean! We only use the safest cleaning agents in our cleaning processes. Our professional cleaning staff are available to help you keep your home or office a clean and productive environment
Assessment
Our professional house cleaning service for residential house cleaning starts with assessing what needs to be done. We normally would do a first time cleaning of your home or business to be completed. We base our first time cleaning estimates on the square footage of your home or office We'll give you an estimate of how long your cleaning might take and what the price range will be for the estimated hours. We can give you a written estimate of the cost based on square footage and estimated man hours at your request via email. For recurring cleaning customers we would base an estimate for that service based on your expectation for those cleanings and how often the cleaning would be completed. Use our professional house cleaning company to make sure you house cleaning is done right.
The Move In/out
If you need an professional house cleaning company to complete residential house cleaning, we'll start by removing any of the furniture we can. There's no sense in hiding a stain with an ottoman when we can just remove it from the very start!
---
In All The Rooms
The commonality between every room in your house is that it has a floor and walls. Where they meet, dust and direct collect. You know the chore of having to clean the baseboards yourself? Well, we'll do it for you with a smile on our faces! We are a professional house cleaning company. Our residential house cleaning services come with our 100% satisfaction guarantee.
In The Kitchen
Where you prepare your family's food ought to be the cleanliest place in your house, but for many people we find that it's not the case. Using powerful disinfectants and some other best practices can help reduce the likelihood of spreading illness.
In Your Bathrooms
Make sure your home is not compared to a filthy truck stop bathroom. We don't mind getting down and dirty to make sure your bathrooms are spotlessly and sparkling clean.

PROFESSIONAL HOUSE CLEANING SERVICE
Using our residential house cleaning service, you can schedule professional house cleaning for a one time/spring cleaning, weekly, bi-weekly, monthly or bi-monthly cleaning., Our professional house cleaning service can get results for your home.

DEEP CLEAN HOME CLEANING SERVICES
With our deep clean residential house cleaning service We'll use some elbow grease to make everything right as rain. Using a professional house cleaning company like ours, you can be assured of your complete satisfaction.

HOME ORGANIZATION SERVICES
In addition to our Residential house cleaning and office cleaning service, we offer home organization services With our home organization service, we can help you declutter and better organize belongings in your home. Let us show you our clean difference with our home organization services

OFFICE CLEANING SERVICES
In addition to residential house cleaning, our professional house cleaning service also cleans office spaces. A clean office helps promote a healthy, productive work environment.
MOVE OUT CLEANING / MOVE IN CLEANING
In addition to residential house cleaning using professional house cleaning company we also do commercial cleaning for businesses. Clean businesses attract customers – and they're healthier for your employees!

POST CONSTRUCTION CLEANING SERVICE
We offer post construction cleaning services for homes in the west Georgia and east Alabama area, including Carrollton, GA. Bremen, GA. Bowdon, GA. Tallapoosa, Ga. Douglasville, GA. Talllapoosa, GA.Cedartown, GA.