You have found your dream house and decided to move there, but here comes the tricky part. There are lots of things to do and organize before, during, and after your move. To make your relocation as easy as possible, you should be very organized and informed. There are many benefits to hiring a cleaning service or a professional moving company, but you should be very careful. For every step of the move, you should gather all the necessary information, have a very clear budget, and create a timesheet with future tasks.
Consider the benefits of hiring a cleaning service
As you move into your new home, you want to feel like you're entering into a new chapter of your life or a new beginning. Getting your new home deep cleaned before you move in will give you the freshness that you deserve. While your belongings are still in the boxes, it is a good idea to deep clean and prepare the space for your furniture and other items. If you want to save your sanity and have some free time for other tasks, hiring a cleaning service to do the cleaning will grant you both.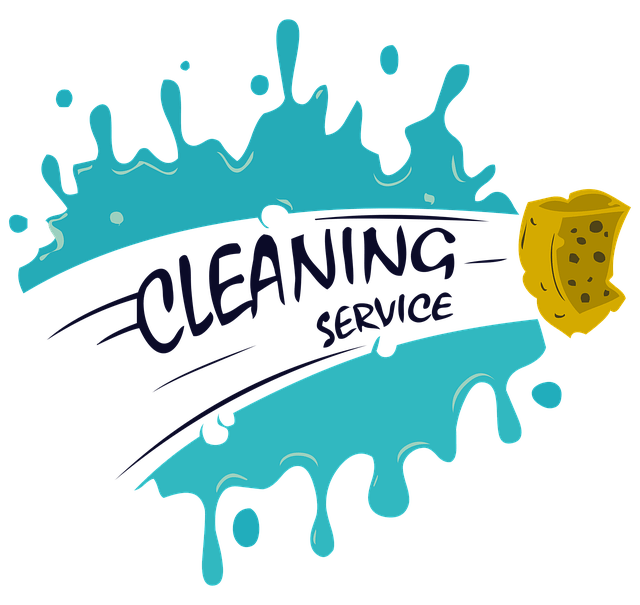 Stress-free
While you could clean your new home yourself, a professional cleaning service will most certainly do your deep cleaning more thoroughly and more efficiently. Before you move in, the last owner will most probably have cleaned the place, but how well remains to be seen. So hiring professionals before you move in can save you from finding out how dirty the house was, and it will allow you to move into a clean new place. Getting the grime out, cleaning your grout and carpets, getting rid of residue odors, and reaching for all the tricky spots can be taken care of by someone else. Save your nerves from overloading and let someone with experience do the work.
Save time with a cleaning service
Relocating is very hard and time-consuming. You have to do several tasks, and every one of them is necessary and still needs to be broken into dozens of smaller jobs. When an opportunity arises for you to delegate some of them to somebody else, you should take it. Cleaning your new home before you move in is one of these tasks. If you plan in advance, you will include it in your budget calculation, and you will have your home cleaned before you even arrive there. So you will save yourself time, and you will be ready to unpack the moment you arrive.
Variety of services
With a good cleaning company, you could choose what kind of service you want and need – from full service to one oriented to eliminating allergens and pollutants. You can also pick what kind of chemicals to use.
Eliminating allergens and pollutants – people suffering from allergies and respiratory-related issues can significantly benefit from a move-in cleaning service. You can improve indoor air quality by getting rid of allergens. The cleaners can eliminate pollen, dust, or any lingering traces of pets that the previous owners might have had.
Use of chemicals – you could state what kind of chemicals you want used for cleaning your house. If you are sensitive to some chemical cleaning solutions, you could ask for hypoallergenic solutions. You might want to be more eco-friendly and use more nature-based chemicals, and that could be arranged too.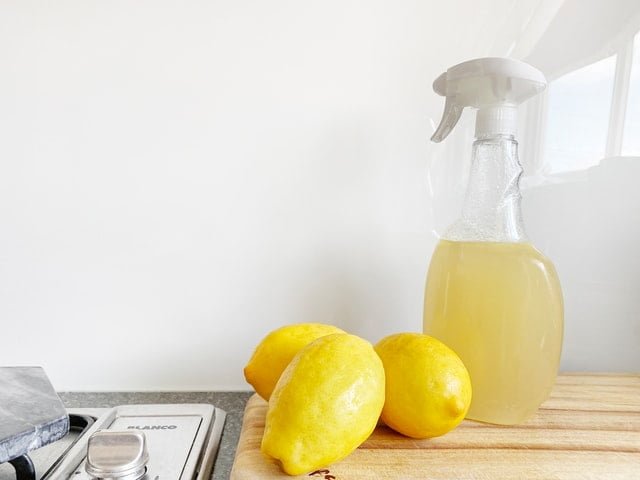 Three E
There is no doubt that if you set your mind to it, you yourself could do the job of cleaning your home well. But still, there are things that a cleaning company has that you don't.
Experience – as with every job, years of doing something and finding yourself in different situations gives you certain knowledge and experience. People that work in the cleaning industry know their job well. They know the process of cleaning, where to start, and how to finish, and they will not miss areas that you might.
Equipment – a reputable cleaning company has all the equipment that is needed and for every situation. Just like they have the equipment, they also know where and when to use it.
Efficiency – bear in mind that not only will they do the task in less time, but they will most probably also do it more thoroughly. Cleaning appliances, washing walls, washing wardrobes and cabinets inside and outside, and deep-cleaning carpets are all on their list.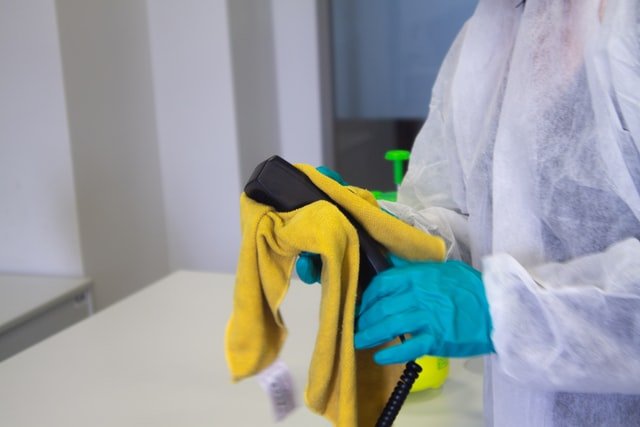 Simplify your move-in process by hiring a professional cleaning service
When the time comes to unpack your belongings, the organizational skills that you possess will be crucial. Having your new home deep-cleaned before unpacking will undoubtedly simplify the process itself. If you skip hiring a professional service to do your cleaning, you will find yourself in a new home unpacked and in a hurry to clean. By hiring professionals that will deep clean your new home, you could go straight to unpacking. You should create a system that best suits your needs and follow it. Get yourself an inventory of your belongings and make a scheduled plan that is easy to follow. Prepare an essentials box with the things you will need the first few days, and then begin unpacking. Start with the rooms you need more urgently and follow with the less necessary ones.
Book an Appointment with Spotlessly Clean today!
If you are considering hiring reliable cleaning professionals to deep-clean your new home before you move-in or you want your home or office cleaned regularly, Spotless Clean has a variety of services that can satisfy the highest standards in this branch of industry.
Regardless of whether it is your home or office that needs to be cleaned, when it comes to eliminating the dirt grains from your carpets or kitchen blinds, bathrooms or air ducts, or any other cleaning or janitor task, Spotless Clean has the equipment, experience, and means to do it well.
If you are located somewhere in West GA, East AL, Western KY, or Southern IL, put your mind at ease and contact us for a free estimation. Soon enough, you will meet our crew and schedule an appointment. You will quickly become aware of the benefits of hiring a cleaning service.