It goes without saying that most people don't like cleaning. Whether it is spring cleaning, everyday cleaning, post-renovation cleaning, pre-move in cleaning, or some other type of cleaning service – nobody enjoys it. But, it is something that must be done.  At Spotlessly Clean cleaning is our business and we do it well! Let our professional cleaning service get the job done for you!
Luckily, today, you can hire a professional cleaning service to help you with your cleaning "projects." The only thing you will have to do is decide whether you need deep cleaning or a maintenance cleaning. Since you are here, reading this article, you probably have a hard time deciding between the two. Do not worry; we are the experts in house cleaning & office cleaning. Today, we will share with you all the similarities and differences between a deep cleaning and a maintenance cleaning so that you can hopefully choose the service that suits your needs.
What is Deep Cleaning?
Before explaining the similarities and differences between these two types of service, let us first define what each of type of cleaning service is.
Deep cleaning is a complex, thorough, all-encompassing, detail-oriented cleaning. Deep cleaning is always done first before a maintenance cleaning service is started. This means that when the professional cleaners in Jacksonville come to your home, they deep clean every inch of it. Deep cleaning is usually done after moving in, moving out, finishing renovation projects, or if a professional cleaning hasn't been done at all or in some time. In order to get an insight into what deep cleaning includes, here is a general list: 
Thoroughly cleaning and sanitizing all the bathrooms 
Cleaning the kitchen and all the appliances 
Cleaning and dusting both the inside and the outside of the cabinets 
Washing the woodwork and all the doors and doorknobs
Washing all the windows 
Dusting all the blinds 
Cleaning all the light fixtures 
Vacuuming all the carpets and cleaning all the floors underneath 
Dusting all the furniture 
Vacuuming and cleaning the upholstery on all the furniture
And much more!
These are just some of the things and only some of the areas your professional cleaners will deep clean when you hire them. Of course, if you have any special needs, you can easily make a different agreement. For example, you can ask them to wash your linen or even to deep clean your beds. Attic, garage, and basements are often challenging to declutter, so you can ask them for this kind of assistance too. Whatever arrangement you make with them, you can be sure that your home will look (and feel) spotlessly clean after this treatment!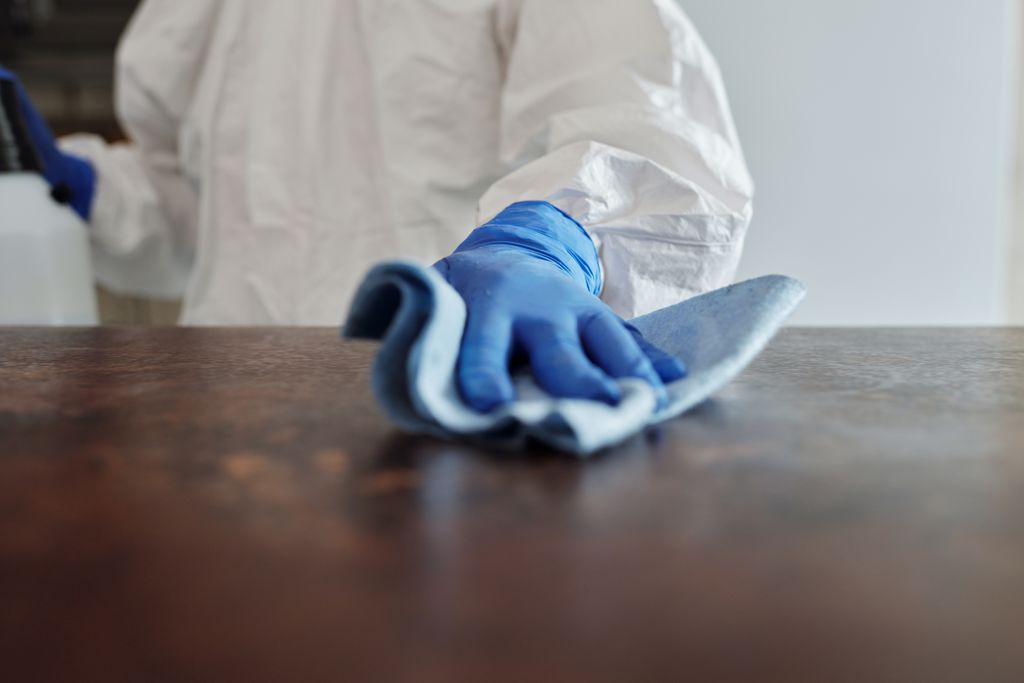 What is Maintenance Cleaning?
Maintenance cleaning is the so-called regular cleaning. It is something that you should do regularly, like every 1 to 2 weeks usually, sometimes monthly. It is something that your cleaners should do more often than deep cleaning. Some households prefer maintenance cleaning once a week or every two weeks (those who have small children and pets), while some do it once a month. Maintenance cleaning aims to keep your home in the same condition as it was right after the first deep cleaning, however you should still have deep cleaning done every 3 to 6 months to address the cleaning that is not included with maintenance cleaning services.
Here is an insight into what maintenance cleaning consists of:
Cleaning the bathroom and the kitchen 
Vacuuming the carpets  
Dusting the entire house
Remaking the beds 
And more!
Just like there is a lot of room for negotiation with the previously mentioned deep cleaning services, there is room here too. Every home is different, and we all have different needs. Thus, do not hesitate to talk to your cleaners and ask them for advice on what you should do.
In some cases, maintenance cleaning may be enough even when moving in/out too! So tell your Best Cross Country Movers to wait a minute before they take care of your belongings until the cleaners prepare the home for you.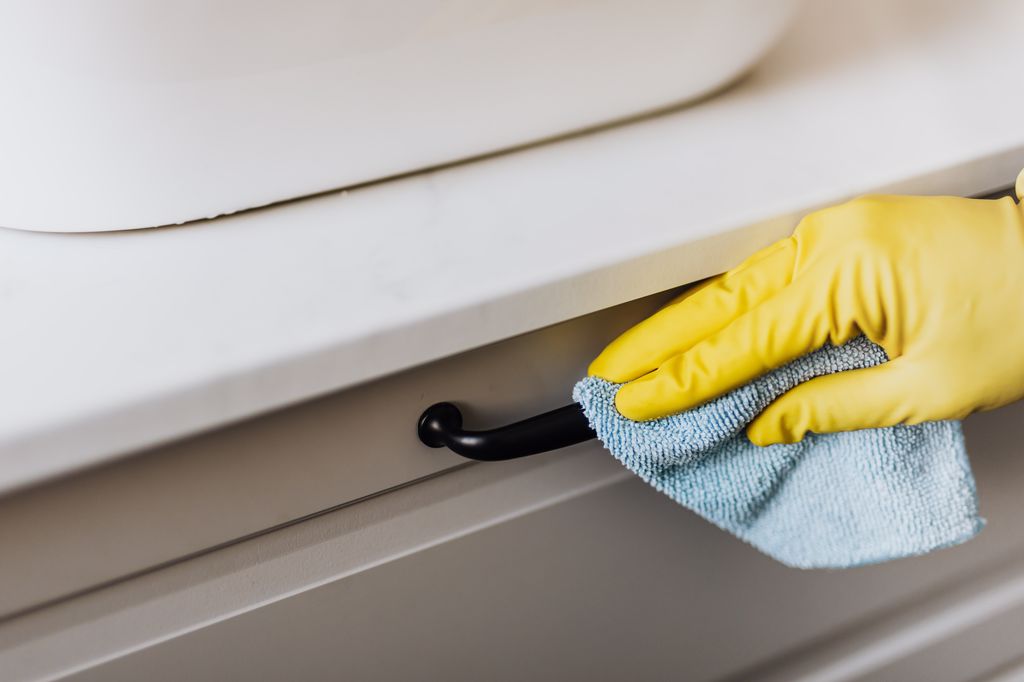 How Often Should You Do Each?
You can look at cleaning as one giant iceberg. Only the small top is visible. That small top is what should be cleaned on a regular basis, that is, that is what you need maintenance cleaning for. The bigger, hidden part is what is under the surface. And, that part should be deep cleaned. Hopefully, this answers your question about the differences between a deep cleaning and a maintenance cleaning.
But, now, you are probably wondering when you should do each, right? Do not worry, we have all the answers!
So, deep cleaning is something you should do (at least) twice a year. For example, it is best to do it in spring and summer, as those are the seasons when we all like to declutter, rearrange our furniture, bring out the clothes for the next season, and change our homes for the upcoming events. Deep cleaning is also recommended if your home has not been professionally cleaned in awhile, after renovation projects and before and after moving. So, if you have just moved into your newly-renovated home in Anniston, contact professional cleaners here to help you out.
Maintenance cleaning is something you should do more often. Once a weak would be best or at least every 2 weeks. That way, you can enjoy all the health benefits of having a clean home and relax knowing your home has been cleaned by professional cleaners.
The Difference between a Deep Cleaning and a Maintenance Cleaning – the Price
Another big difference between a deep cleaning and a maintenance cleaning is, of course, the price. Deep cleaning will cost more as professional cleaners will thoroughly clean and disinfect every inch of your home without leaving anything behind. This will take them a lot more time and energy, so the price is higher.
On the other hand, maintenance cleaning is more general and thus cheaper. It is done more often than deep cleaning, but with far less time and energy. For a maintenance cleaning, professionals would need around two to four hours, (depending on the size and condition of the home) while deep cleaning requires a whole day. So, if you are in Oxford AL, or another place in east Alabama or West Georgia, know that there are professional cleaning services at your disposal, so you can spend your time in a different way and let our professional cleaning pros take care of the cleaning services for you.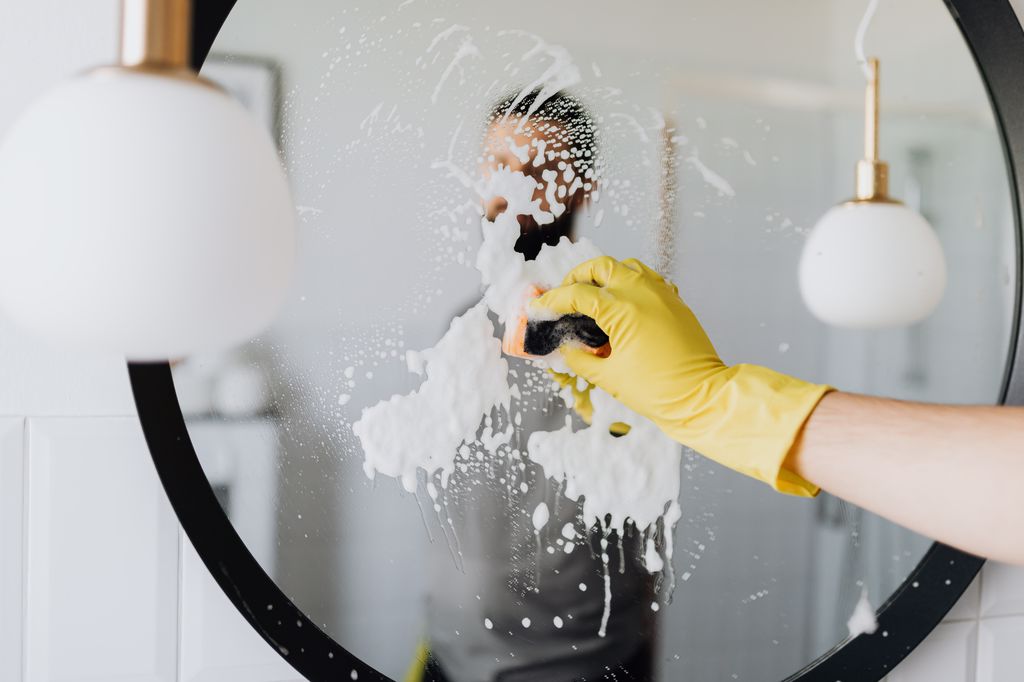 Book an Appointment With Spotlessly Clean Now!
After reading the article, you have probably have a better understanding the difference between a deep cleaning and a maintenance cleaning. However, if you still have some dilemmas or just some questions, contact us today to discuss your project. We would be happy to answer your question and book an appointment for you today!
You can contact us through our form, where you can get answers to all of your questions as well as a free written estimate.
Besides deep cleaning and maintenance cleaning, we can offer you many other cleaning services – janitorial services, commercial cleaning services, office cleaning services, post-construction cleaning services, move-in/out cleaning services, and many more.

https://tabbysspotlesslyclean.com/our-services/