Most people deep clean their homes once a year, when the reality is that they should do it every month. That is the only way to ensure you and your family live in a germ-free environment. But, how is deep cleaning your home once a month even possible with our busy schedules? It is not going to be easy, but do not worry; it is far from impossible.
When it comes to deep cleaning, first, you need to do three things – clear up the clutter, stock up on the cleaning supplies, and make a game plan. The first two you will have to do by yourself. The last one is where we come in! We will share our room-by-room cleaning guide with you that will enable you to deep clean your home quickly and efficiently. Therefore, if you are eager to find out more, keep on reading.
Bathrooms
Deep cleaning your bathroom regularly is a must! You should do your best to clean it once a week. And when you move into a new home or after a major renovation, it is necessary to step up your game even more. Do not even think about postponing this task – start cleaning the second the crew from Preferred Movers unload all of your boxes or the moment your handymen leave. This is important as bathrooms are areas where germs and bacteria live the most, and if you do not clean them on a regular basis, they may compromise your health.
Start by scrubbing the shower, bathtub, sink, and toilet. You may need to buy a powerful chemical cleaner for these bathroom elements. The natural ones will not do the trick here! Then, move on to cleaning the cabinets, light fixtures, mirrors, and window treatments. For all of these, you only need to buy a multi-purpose cleaner. Just remember to clean the inside of the cabinets and collect all the dust around them. If you have shower curtains and bathmats in your bathroom, toss them in a washing machine!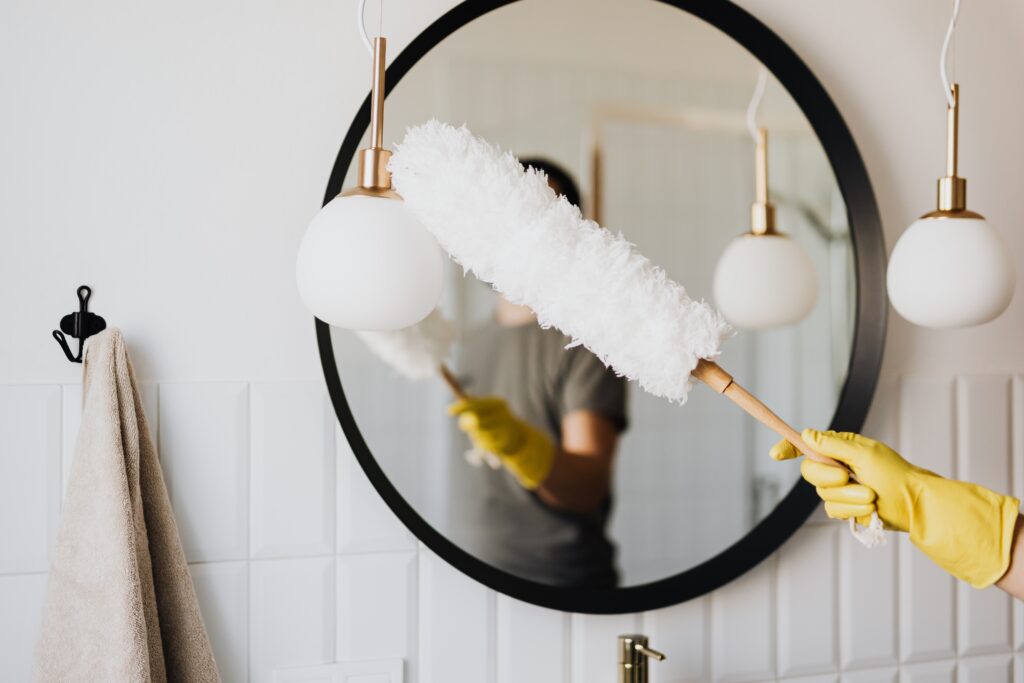 Kitchens
Kitchens, just like bathrooms, need regular and proper cleaning and disinfecting. After all, this is the area where you cook food and where the entire family gathers to eat. So, without further ado, here is how to deep clean your kitchen.
Start by cleaning the fridge, freezer, oven, microwave, and washing machine. It would be a good idea to empty these items first. Then, using specialized cleaners for each item, scrub thoroughly. Be careful – a fridge cleaner is not the same as an oven cleaner, for example. Then, empty the cabinets and wipe them too. For your cabinets, you can use some universal, mild cleaner. Just be sure to clean all their sides.
This is an excellent chance to go through all of your food and check expiration dates! Also, clean your pantry in the same way as your cabinets. Then scrub the sink and disinfect it. You can use a specialized cleaner for it or wash it using dish soap and alcohol. In the end, wipe down your countertops, and vacuum everything.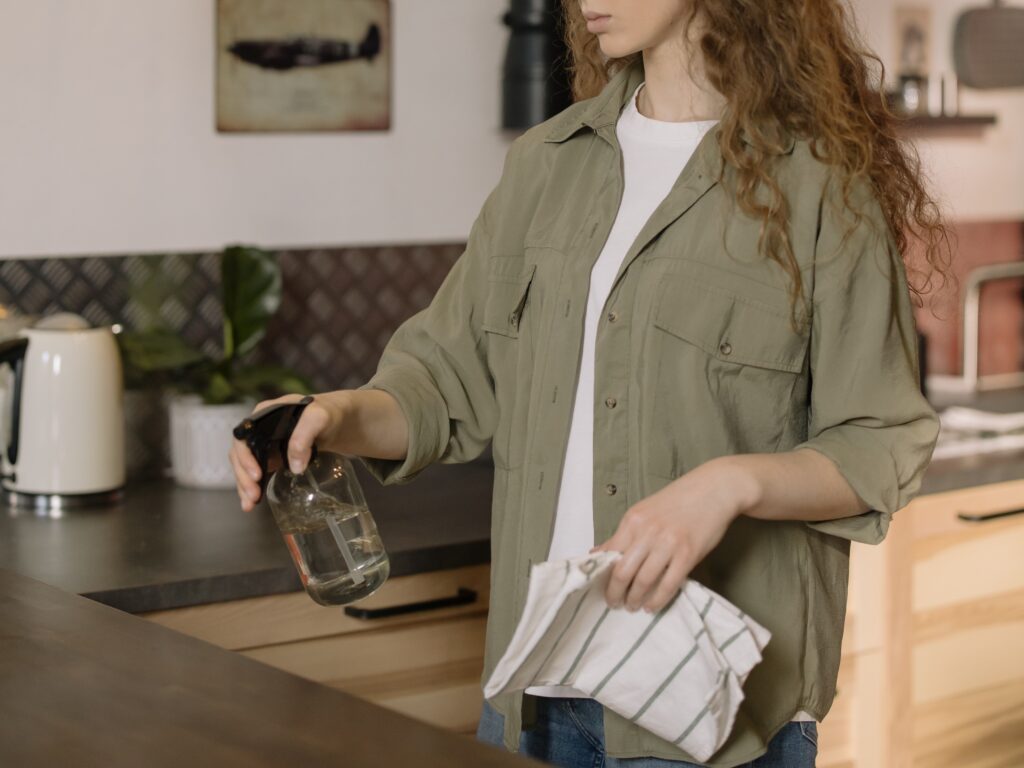 Living and Dining Rooms
Since the outbreak of the coronavirus, our living and dining rooms have become not only a place to gather as a family and to entertain guests but also places where we work, study, exercise, and who knows what else. Because of that, they are probably in need of a deep clean even more regularly than before. After all, a clean home is a happy home.
Start by vacuuming everything – floors, furniture, the inside of the cabinets, and all little nooks and crannies like areas under the cushions. If you have wooden furniture, polish it.
Wash the carpets and thoroughly clean all the floors. It would be best to take your rugs and have them cleaned professionally, especially if you live in cold areas.
Finally, dust all over. Besides the cabinets and shelves you have in your living and dining rooms, do not forget to dust your decor and electronics.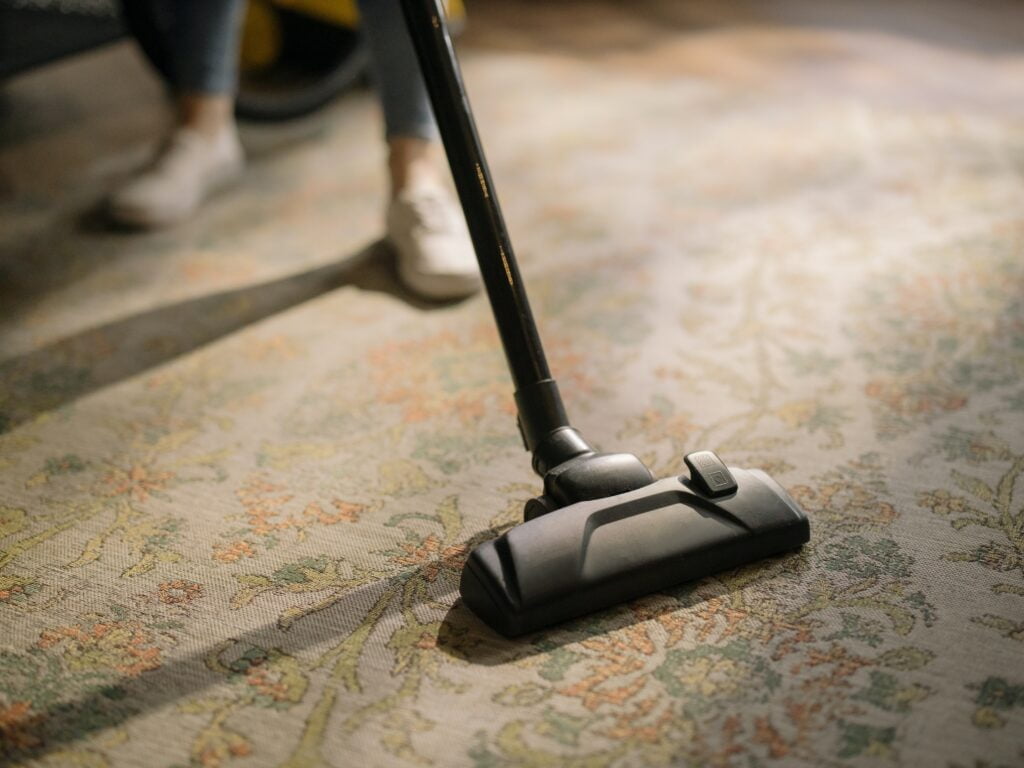 Bedrooms
Our bedrooms are a kind of sanctuaries. And, what can be a better reason than that to keep them clean. Whether it is a master bedroom, a kids' room, or even a guest room, you need to make sure they are clean and disinfected. Luckily, all of these are easy to clean, if of course, you do it regularly.
Vacuum once a week, and then always mop! Do not forget the areas under the bed and other raised pieces of furniture where dust tends to collect. Dust all the surfaces; even better, wipe them with a specialized cleaner. Do not neglect places like headboards, window treatments, ceiling fans, etc.
Also, flip your mattress and wash your bedding. If you have bed skirts and duvet covers, wash them too.
In the end, clean your closet. The fastest way to clean your closets is by vacuuming them. Take everything out and quickly vacuum around. This is also a good time to reorganize and declutter.
Deep clean the other areas in your home
As you have seen, deep cleaning a home is hard work, especially if you wanted to make it more beautiful and have gone through a renovation. Moreover, it is not something that you can do in one day, nor something that will not cost you anything. Keep in mind that we mentioned just some of those basic areas we all have in our homes, but we all know there is more to clean – offices, laundry rooms, attics, garages, basements, walk-in-closets, etc.
Outsource deep cleaning your home
If deep cleaning your home once a month seems like a mission impossible, consider scheduling an appointment with professionals. We at Spotlessly Clean provide affordable and effective cleaning solutions for every household there is. Remember – only a clean home can be a happy and healthy one.


We provide house cleaning services and janitorial services in West GA, East AL, Western KY, and Southern IL, Our team will use our professional cleaning method to ensure that your home and/or office is spotlessly clean and germ free.
https://tabbysspotlesslyclean.com/west-georgia/carrollton/
https://tabbysspotlesslyclean.com/west-georgia/bremen/
https://tabbysspotlesslyclean.com/west-georgia/villa-rica/ https://tabbysspotlesslyclean.com/west-georgia/tallapoosa/
https://tabbysspotlesslyclean.com/cleaning-services-in-east-alabama/oxford/
https://tabbysspotlesslyclean.com/home-cleaning-and-janitorial-services-in-paducah-ky/
https://tabbysspotlesslyclean.com/metropolis/

For a free cleaning estimate contact us through our form! or give us a call at 2562017023 We will be happy to provide you with an estimate and schedule an appointment.